The Enoteca Pierangioli is one of the longstanding wine shops in Montalcino. Over the years we have come to specialize in the best Tuscan wines like Chianti Classico, Vino Nobile di Montepulciano and, above all, Brunello di Montalcino, of course.
We are located in the main square of Montalcino, opposite the old City Hall which dates back to the 1300s.
Today we are a touchstone for wine lovers in Montalcino and its wine and more. We also stock other top products from Montalcino such as extra-virgin olive oil, honey, and saffron.
In our wine shop there are over: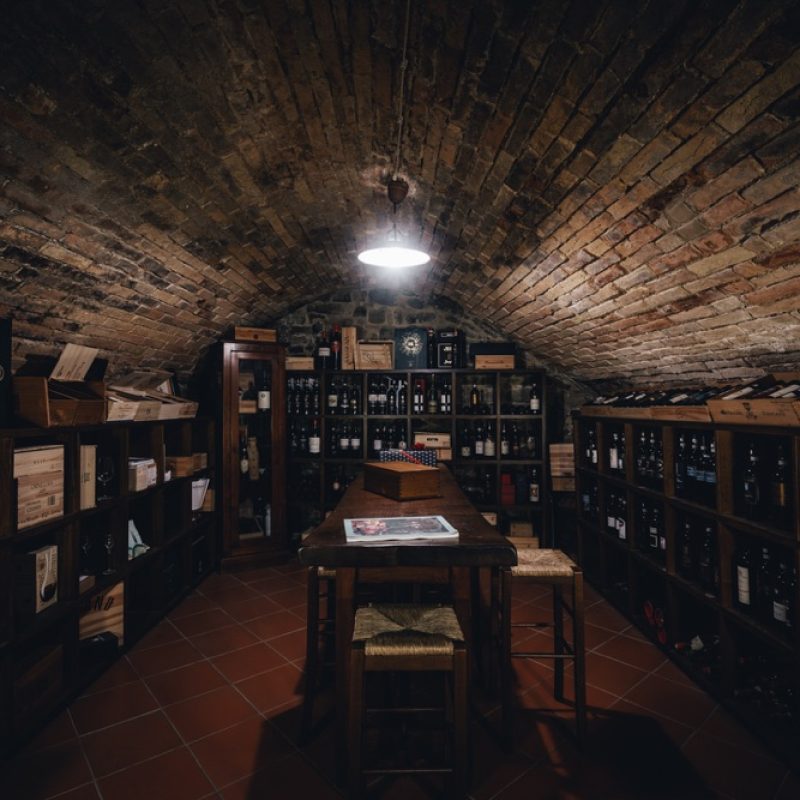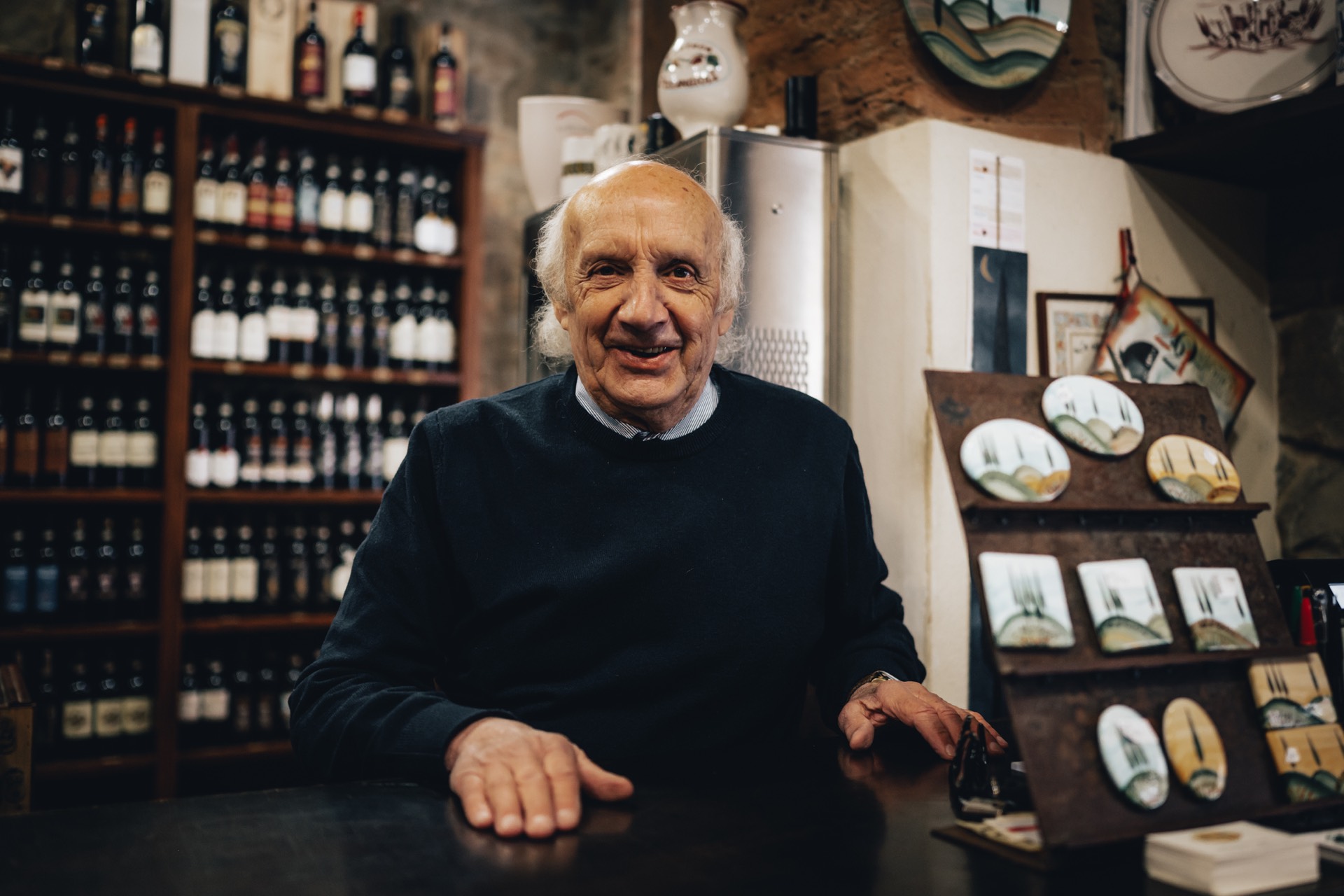 (b. 1948) is one of the pioneers of Montalcino and opened his first wine shop in Siena in 1988 after taking it over from another family from Montalcino. He first worked for Castello Banfi, the biggest winery in Montalcino, before acquiring the historic wineshop Ars Bibendi in the main square of Montalcino in 1994 and moving to our current location in 1996.
Sergio has always been the backbone of the operation and you will still see him today behind the counter giving advice and telling little known anecdotes from the past.
(artist at heart) has worked in the wineshop since 1994 and is a connoisseur of fine wine and good food. In addition to working in the wineshop, he also helps his wife, Alessandra Fiorani, manage one of the best restaurants in Montalcino, Boccon Divino.
Is primarily in charge of answering emails and advising clients who want to order wine online. You can often find him in the wineshop doing wine tastings and sharing his passion for wine.
He started working in the wineshop as a helper in 1988 at the tender age of 13, learning everything he could about Montalcino and its wines. Since 1997, he has managed a private driving service in Montalcino, www.montalcinotravel.com, in addition to organizing wine tours in Montalcino, Tuscany, and all over Italy with Giovanni and his partner Chiara with their company Montalcino Wine Tours www.montalcinowinetours.com.
Has worked for the Enoteca Pierangioli since 1997 as a shop assistant with passion and dedication. She is also the social media manager posting about the newest wines and specials on Instagram and Facebook. Together with brother Andrea, she has managed the famous ice-cream shop in Montalcino, Why Not, since the early 2000s.
Has worked with us for six years as a shop assistant always welcoming you with her sunny disposition and beautiful smile. She loves nature and respect for it, animals, as well as cooking. It goes without saying that she loves good wine, even better if it's organic.