Montalcino: where nature meets the art of wine
Montalcino is located in the province of Siena in the southern part of Tuscany bordering the province of Grosseto. It is the most extensive municipal area in the province of Siena and one of the biggest in Italy. After the yes-vote victory in the 2016 referendum as sought after by the city councils of Montalcino and San Giovanni d'Asso to unite the two municipal areas, it now extends over 310km².
The name most likely derives from the Latin Mons Ilcinus, which means Mount of the Holm Oak and the holm oak is still today on the official Montalcino city crest (it is also the most emblematic tree of our forests).
The current population is of 5,676 inhabitants with one of the lowest density per capita levels in Tuscany. Until about 1960, the population was amply over 10,000, but, when sharecropping came to an end, the countryside saw a drastic and consistent drop in population until the 90s when it stabilized.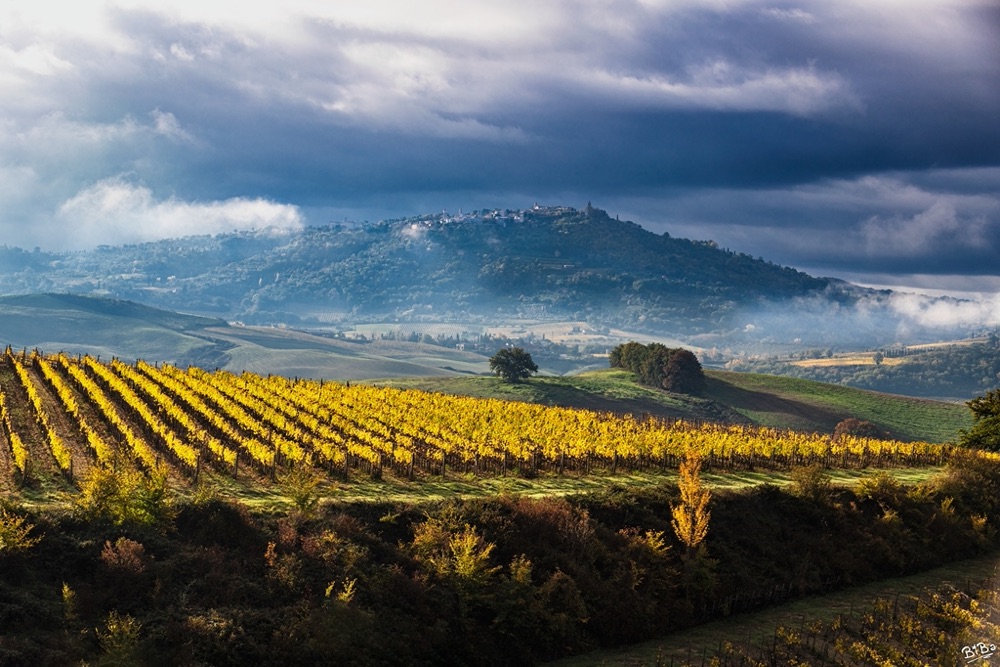 The most important sites to see are most certainly the Abbey of Sant'Antimo in Castelnuovo dell'Abate and the Fortress which dates back to the 1300s when it was built by the Republic of Siena to defend the Siena territory and the population of Montalcino against continuous attacks from the Republic of Florence and the Church.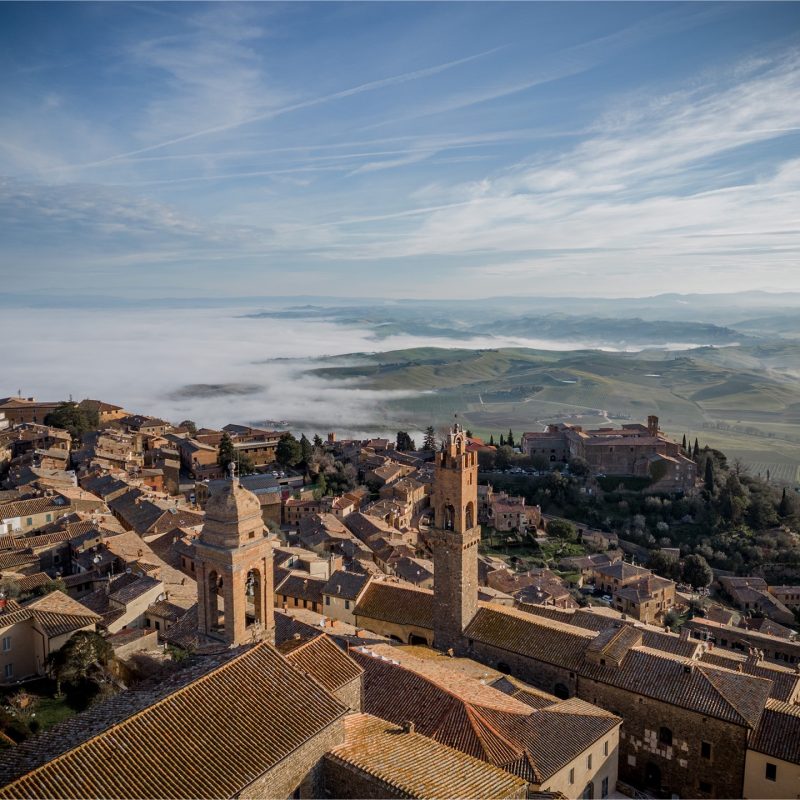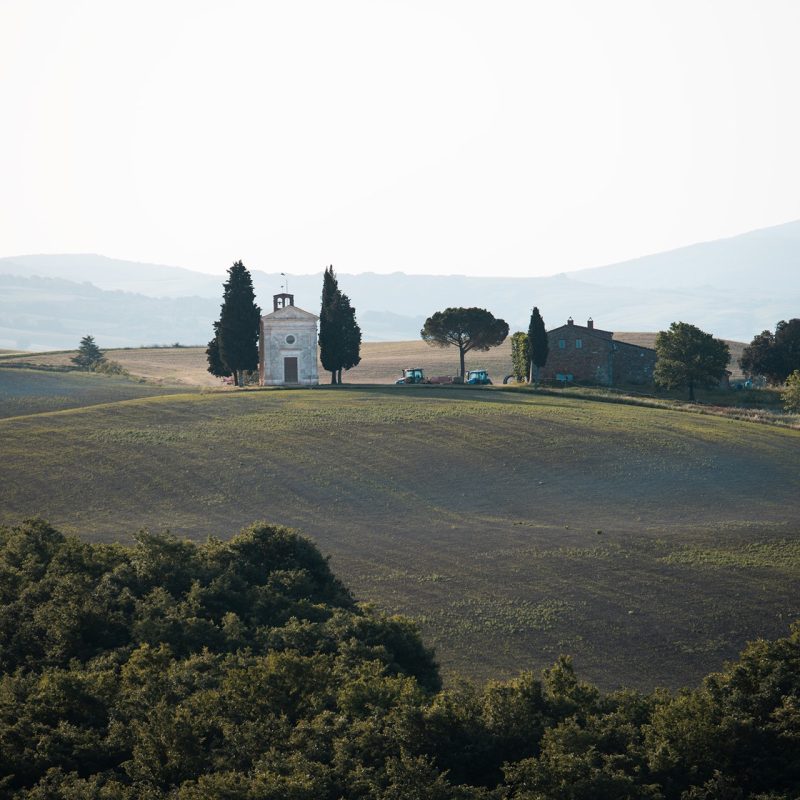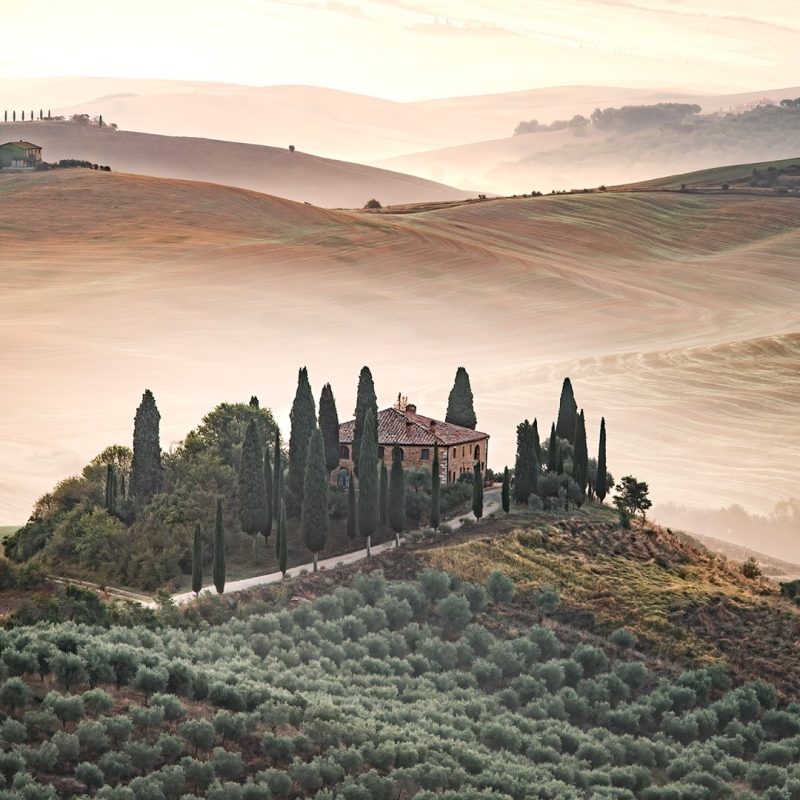 Our town is famous all over the world today thanks to Brunello di Montalcino, but, in the past, it was famous mostly for another wine, Moscadello di Montalcino (made with Moscato grapes), already known in the 1700s. The production of Brunello di Montalcino and other wines is only permitted within the historical borders of the municipality, i.e. the borders before the union with San Giovanni d'Asso.
In addition to Brunello, other top products produced in Montalcino include extra-virgin olive oil, honey, saffron, and truffles.
Before Brunello became so famous worldwide, extra-virgin olive oil was the main and the most important product in Montalcino, but a frost which hit all of Italy in the winter of 1985 killed about 80% of the olive trees drastically reducing the local olive oil production.
Montalcino is home to the most important annual event for honey and apiculture. It is held in the month of September within the walls of the medieval Fortress.
In San Giovanni d'Asso on the second and third weekend of November, a very important white truffle event is held. Also noteworthy is the Marzuolo truffle event which takes place in March and the one for the Scorzone truffle in June.
Montalcino is one of the five municipalities (along with Castiglione d'Orcia, Pienza, San Quirico d'Orcia and Radicofani) within the beautiful Natural Park of the Val d'Orcia, a World Heritage Site since 2004.